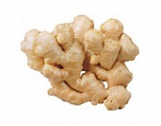 BAOHETANG-Health food

Longrich Arthro SupReviver
High and New Biotechnology
Enhance Immunity and Strengthen Bones
Health food containing the chondroitin sulfate and glucosamine hydrochloride as main ingredients which plays an important role in the growth and repair of articular cartilage.
Combined with ginger and green tea extract, this product is entirely safe and free from side effects in anti-inflammatory pain relief.
Its can hinder the production of enzymes that causes cartilage damage and help prevent osteoarthritis.
Recommended Products ---------------------------------------------------